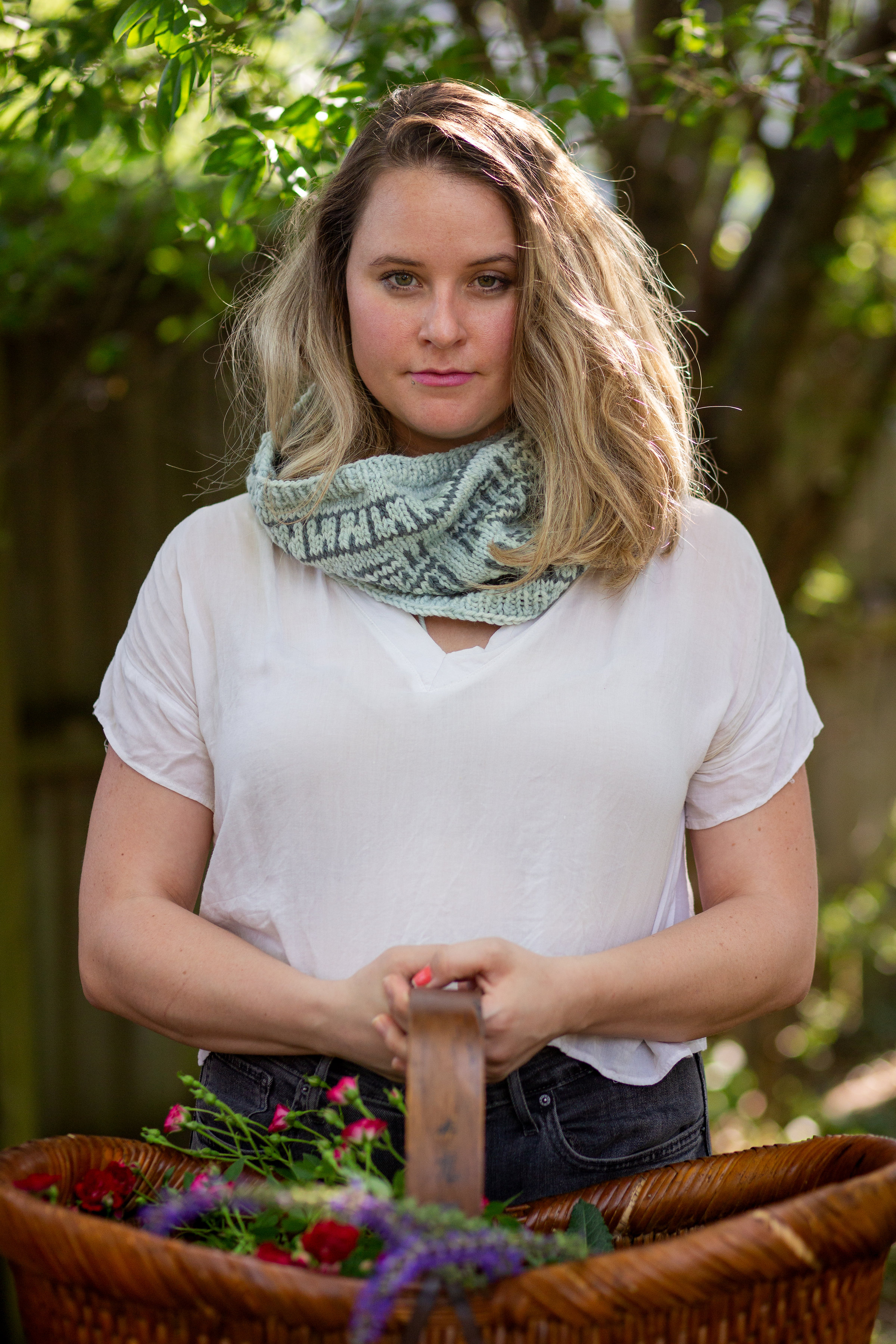 Palace Cowl 한글보전 PDF
This listing is for the Korean language version of our Palace Cowl pattern. It is an advanced beginner level pattern, that uses colorwork inspired by patterns seen in the Insadong neighborhood of Seoul. This pattern uses worsted weight yarn.
Please don't share PDF patterns. Designers work hard to create beautiful things for you to make. Samples shown are in our Nutmeg Fibers Cottage base, a worsted weight yarn.
게이지:
16.5코 & 17단 = 10 cm × 10 cm
도구:
•줄바늘 6 호, 60 cm (US 7 - 4.5mm, 24inch)
•줄바늘 7 호, 60 cm, (US 8 - 5mm, 24inch)
•코수링
털실:
•Nutmeg Fibers Cottage A색 1 타래
•Nutmeg Fibers Cottage B색 1 타래 (무늬 색)
sale